Click here to report an outdoor light outage
Welcome to GreyStone Power Outdoor Lighting offerings. Outdoor lighting can add security and improve the appearance of your property. GreyStone Power's outdoor lighting service provides:
Detailed lighting plan to complement your architectural designs
No hidden fees – custom cost proposal for complete installation and maintenance
 State-of-the-art photometric analysis – analysis of your visible light to determine optimal placement
Click here to submit a request for information and someone from our engineering department will be in touch with you in a timely manner.
LED Yard Light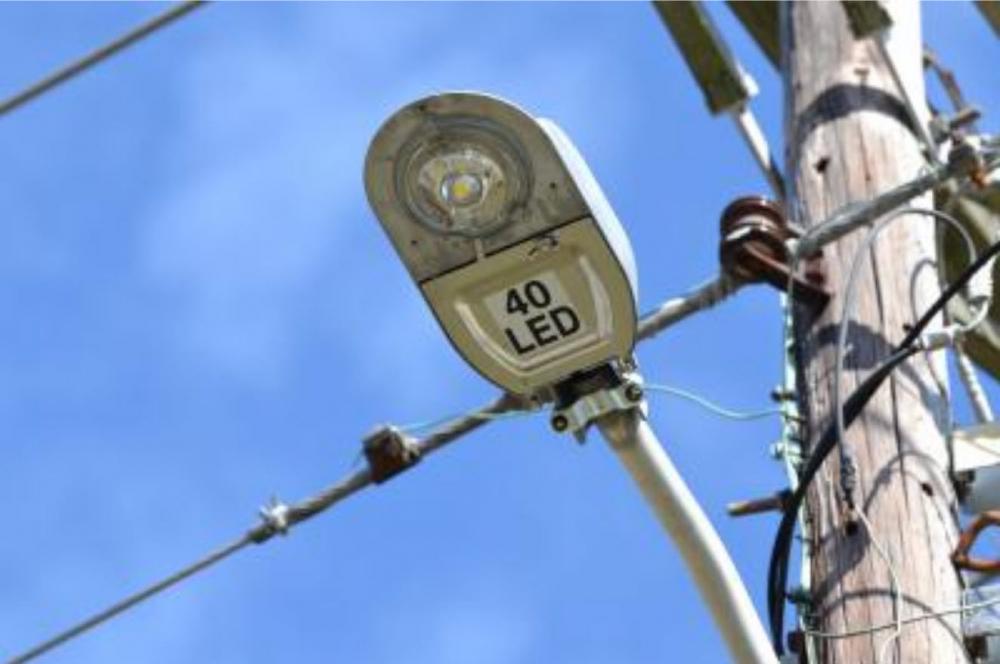 | | |
| --- | --- |
| Header | LED YARD LIGHT |
| Style | YARD LIGHT |
| Uses | RESIDENTIAL |
| Fixture Color | ALUMINUM |
| Light Source | LED, 4000K CCT |
| Light Output | APP. 5500 LUMENS |
| IES Light Pattern | TYPE 5 |
| Availability | STOCK |
| Pole Options | WOOD, NEW OR EXISTING |
LED Roadway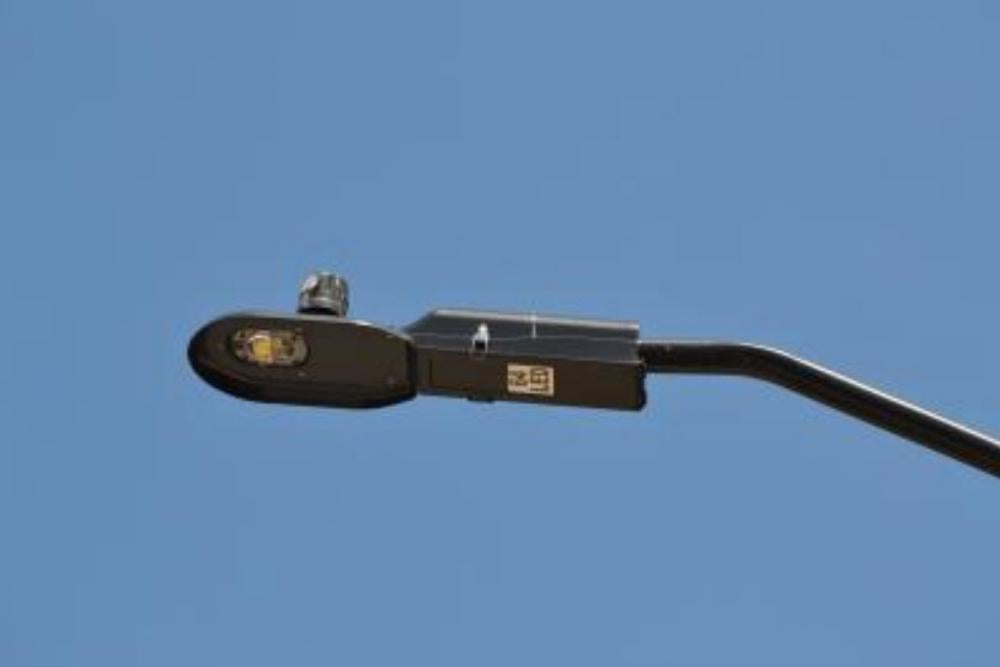 | | |
| --- | --- |
| Header | LED ROADWAY |
| Style | ROADWAY, SMALL- MEDIUM -LARGE |
| Uses | RESIDENTIAL, GOVERNMENT & COMMERCIAL |
| Fixture Color | BLACK |
| Light Source | LED, 4000K CCT |
| Light Output | APP. 5800  - 9300 - 15,300 LUMENS |
| IES Light Pattern | TYPE 2 |
| Availability | STOCK |
| Pole Options | WOOD, NEW OR EXISTING - STOCK |
|   | ROUND TAPER FIBERGLASS - APPX 30' ABOVE GROUND - STOCK |
|   | FLUTED CONCRETE - APP. 30' ABOVE GROUND - SPECIAL ORDER (6-8 WEEKS) |
LED Teardrop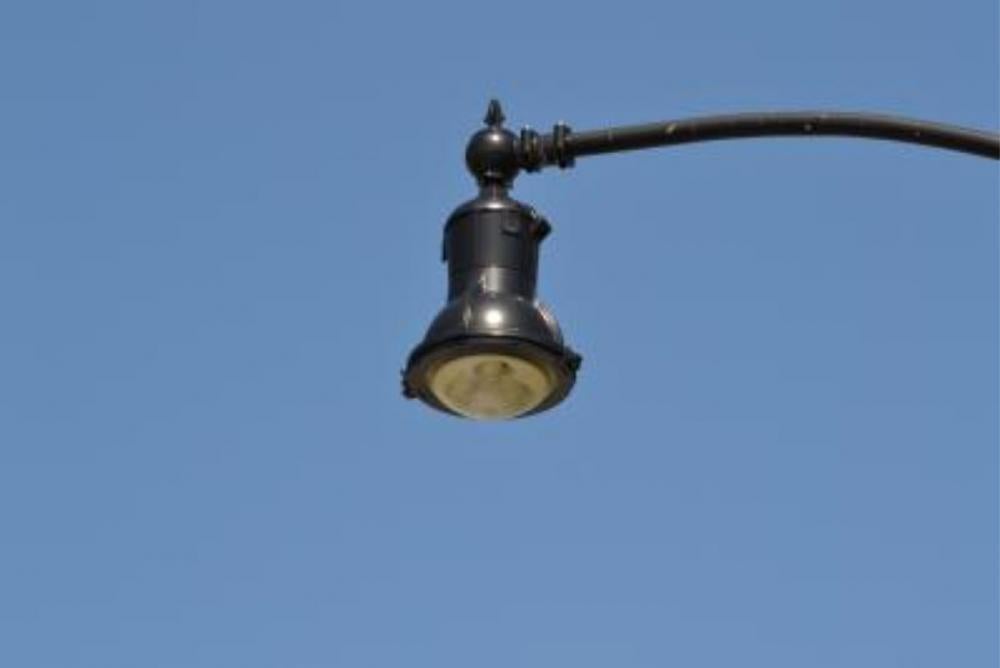 | | |
| --- | --- |
| Header | LED TEARDROP |
| Style | TEARDROP |
| Uses | RESIDENTIAL, GOVERNMENT & COMMERCIAL |
| Fixture Color | BLACK |
| Light Source | LED, 4000K CCT |
| Light Output | APP. 10,000 LUMENS |
| IES Light Pattern | TYPE 3 |
| Availability | SPECIAL ORDER (6-8 WKS) |
| Pole Options | ROUND TAPER FIBERGLASS - APPX 30' ABOVE GROUND - STOCK |
|   | FLUTED CONCRETE - APP. 30' ABOVE GROUND - SPECIAL ORDER (6-8 WEEKS) |
LED Traditional Post Top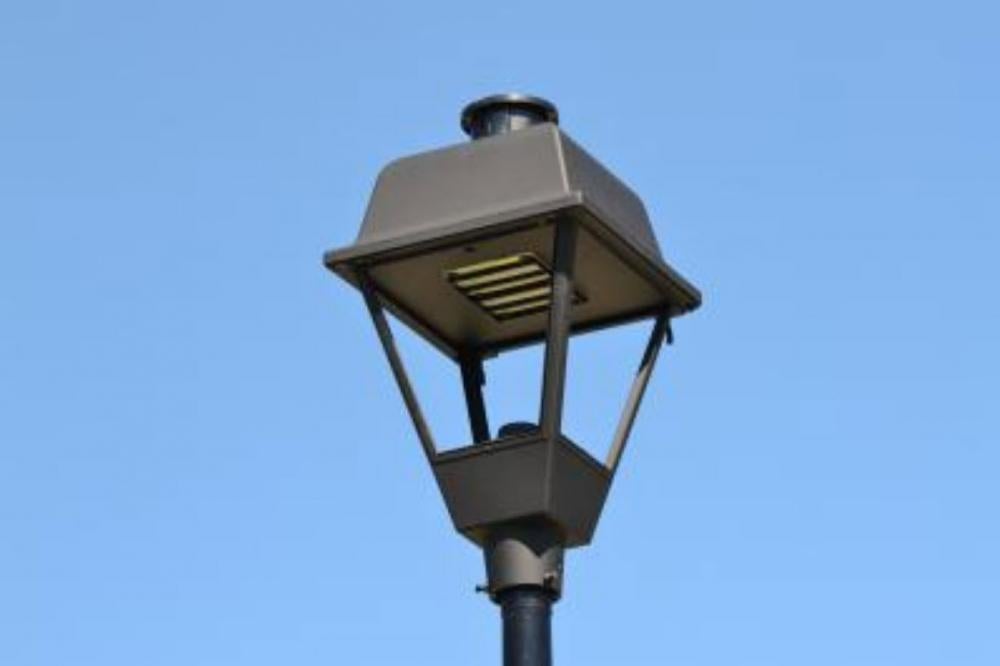 | | |
| --- | --- |
| Header | LED TRADITIONAL POST TOP |
| Style | POST TOP |
| Uses | RESIDENTIAL & COMMERCIAL |
| Fixture Color | BLACK |
| Light Source | LED, 4000K CCT |
| Light Output | APP. 6800 LUMENS |
| IES Light Pattern | TYPE 3 |
| Availability | STOCK |
| Pole Options | ROUND TAPER FIBERGLASS - APP. 20' ABOVE GROUND - STOCK |
|   | FLUTED CONCRETE - 17'6" ABOVE GROUND - SPECIAL ORDER (6-8 WEEKS) |
LED Acorn Post Top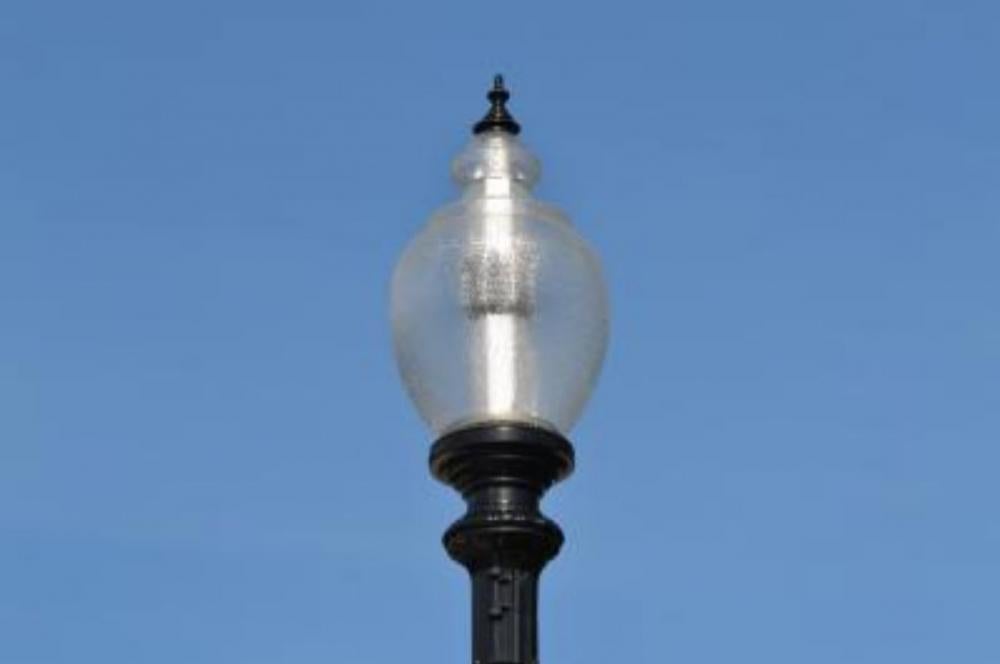 | | |
| --- | --- |
| Header | LED ACORN POST TOP |
| Style | POST TOP |
| Uses | RESIDENTIAL & COMMERCIAL |
| Fixture Color | BLACK |
| Light Source | LED, 4000K CCT |
| Light Output | APP. 7300 LUMENS |
| IES Light Pattern | TYPE 3 |
| Availability | STOCK |
| Pole Options | ROUND TAPER FIBERGLASS - APP. 20' ABOVE GROUND - STOCK |
|   | FLUTED CONCRETE - 17'6" ABOVE GROUND - SPECIAL ORDER (6-8 WEEKS) |
LED Glass Acorn Post Top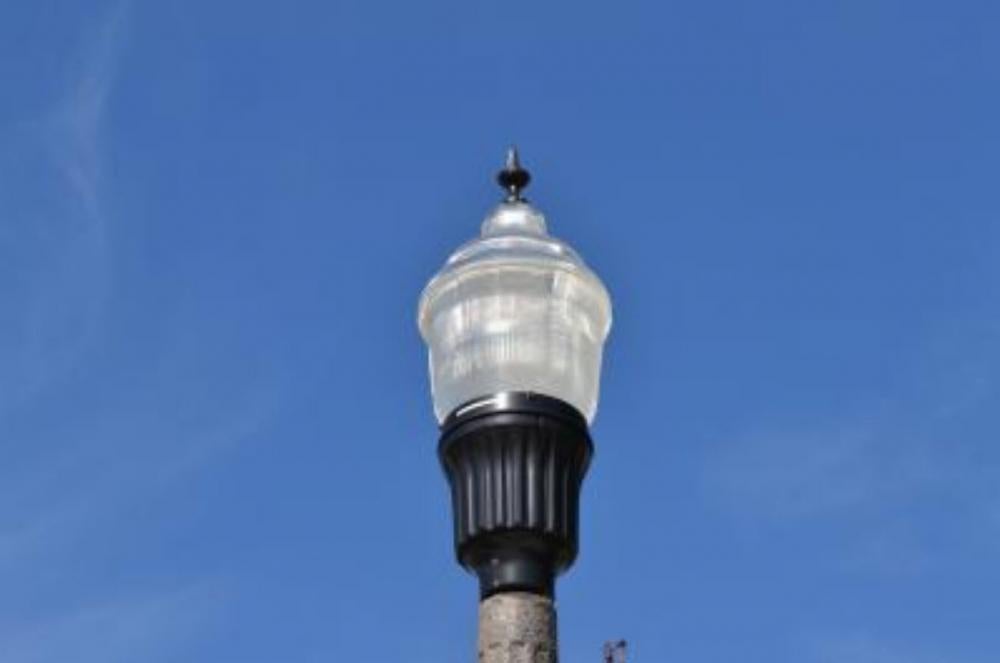 | | |
| --- | --- |
| Header | LED GLASS ACORN POST TOP |
| Style | POST TOP |
| Uses | RESIDENTIAL & COMMERCIAL |
| Fixture Color | BLACK |
| Light Source | LED, 4000K CCT |
| Light Output | APP. 6500 LUMENS |
| IES Light Pattern | TYPE 3 |
| Availability | SPECIAL ORDER (6-8 WKS) |
| Pole Options | ROUND TAPER FIBERGLASS - APP. 20' ABOVE GROUND - STOCK |
|   | FLUTED CONCRETE - 17'6" ABOVE GROUND - SPECIAL ORDER (6-8 WEEKS) |
LED Glass Decorative Acorn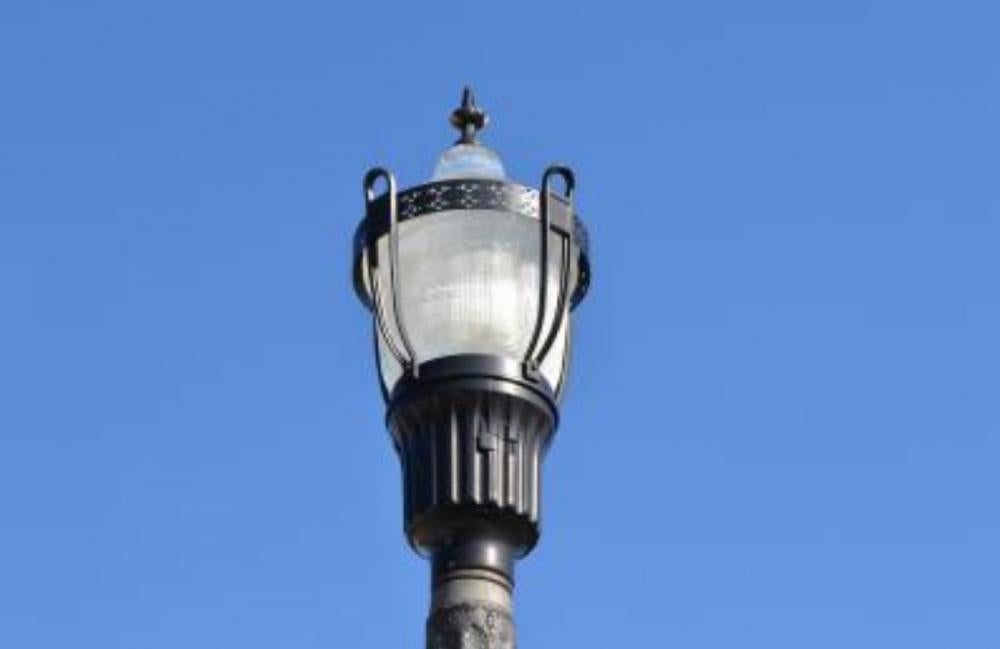 | | |
| --- | --- |
| Header | LED GLASS DECORATIVE ACORN POST TOP |
| Style | POST TOP |
| Uses | RESIDENTIAL & COMMERCIAL |
| Fixture Color | BLACK |
| Light Source | LED, 4000K CCT |
| Light Output | APP. 6500 LUMENS |
| IES Light Pattern | TYPE 3 |
| Availability | SPECIAL ORDER (6-8 WKS) |
| Pole Options | ROUND TAPER FIBERGLASS - APP. 20' ABOVE GROUND - STOCK |
|   | FLUTED CONCRETE - 17'6" ABOVE GROUND - SPECIAL ORDER (6-8 WEEKS) |
LED Area Small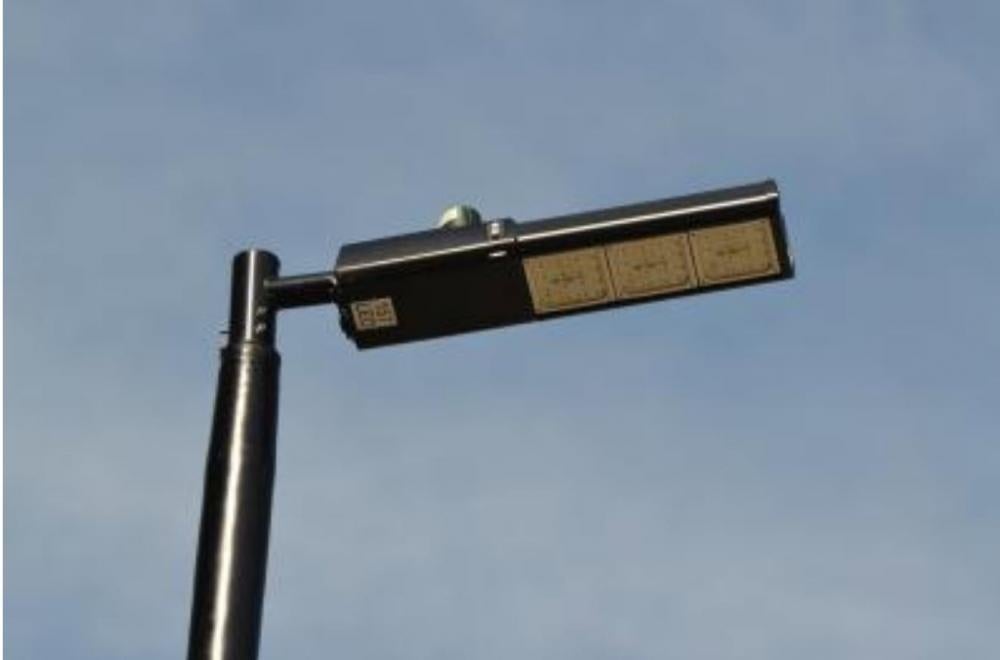 | | |
| --- | --- |
| Header | LED AREA |
| Style | AREA, SMALL  |
| Uses | COMMERCIAL |
| Fixture Color | BLACK |
| Light Source | LED, 4000K CCT |
| Light Output | APP. 15,700 LUMENS |
| IES Light Pattern | TYPE 4 FORWARD THROW |
| Availability | STOCK |
| Pole Options | ROUND TAPER FIBERGLASS - APP. 30' ABOVE GROUND - STOCK |
|   | FLUTED CONCRETE - 30' ABOVE GROUND - SPECIAL ORDER (6-8 WEEKS) |
LED Area Large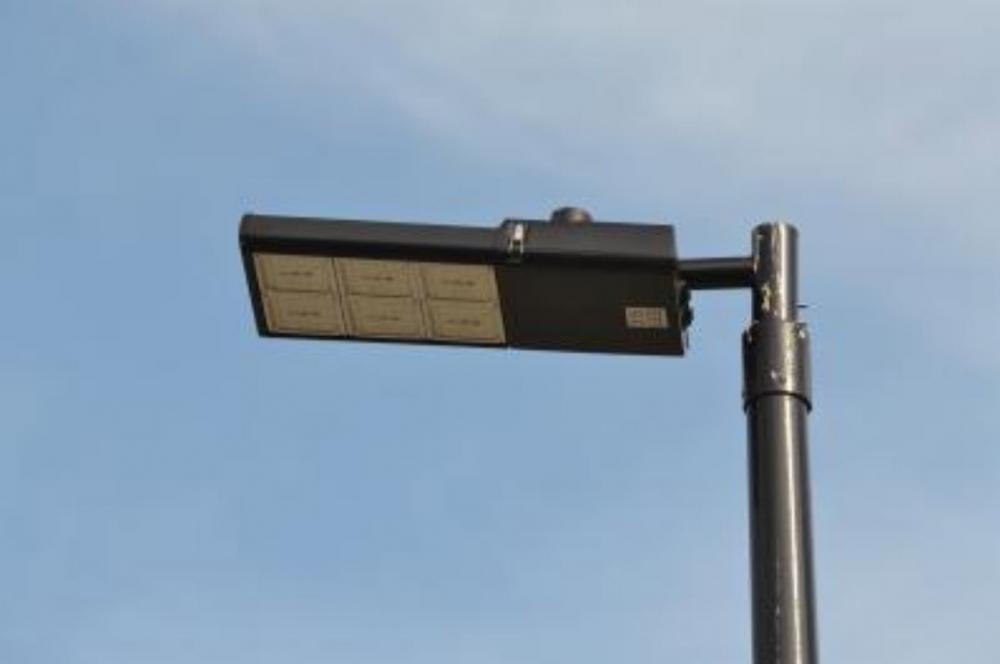 | | |
| --- | --- |
| Header | LED AREA |
| Style | AREA, LARGE |
| Uses | COMMERCIAL |
| Fixture Color | BLACK |
| Light Source | LED, 4000K CCT |
| Light Output | APP. 30,400 LUMENS |
| IES Light Pattern | TYPE 4 FORWARD THROW |
| Availability | STOCK |
| Pole Options | ROUND TAPER FIBERGLASS - APP. 30' ABOVE GROUND - STOCK |
|   | FLUTED CONCRETE - 30' ABOVE GROUND - SPECIAL ORDER (6-8 WEEKS) |
LED Flood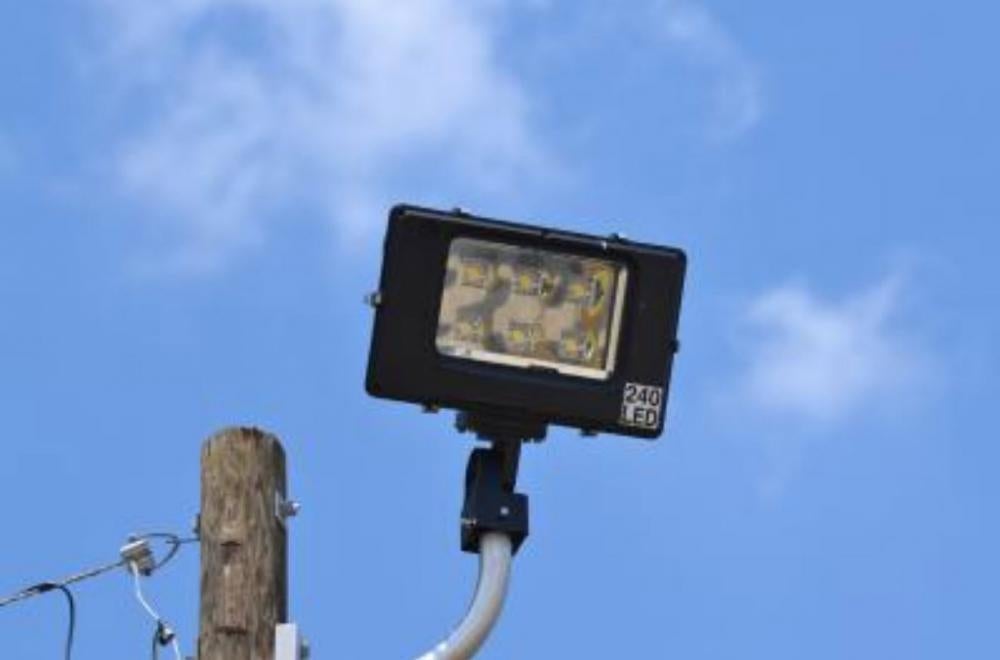 | | |
| --- | --- |
| Header | LED FLOOD |
| Style | FLOOD, SMALL & LARGE |
| Uses | RESIDENTIAL, GOVERNMENT & COMMERCIAL |
| Fixture Color | BLACK |
| Light Source | LED, 4000K CCT |
| Light Output | APP. 22,000 - 32,000 LUMENS |
| IES Light Pattern | 6X6 |
| Availability | STOCK |
| Pole Options | WOOD, NEW OR EXISTING - STOCK |
|   | ROUND TAPER FIBERGLASS - APPX 30' ABOVE GROUND - STOCK |
|   | FLUTED CONCRETE - 30' ABOVE GROUND - SPECIAL ORDER (6-8 WEEKS) |
LED Offset Roadway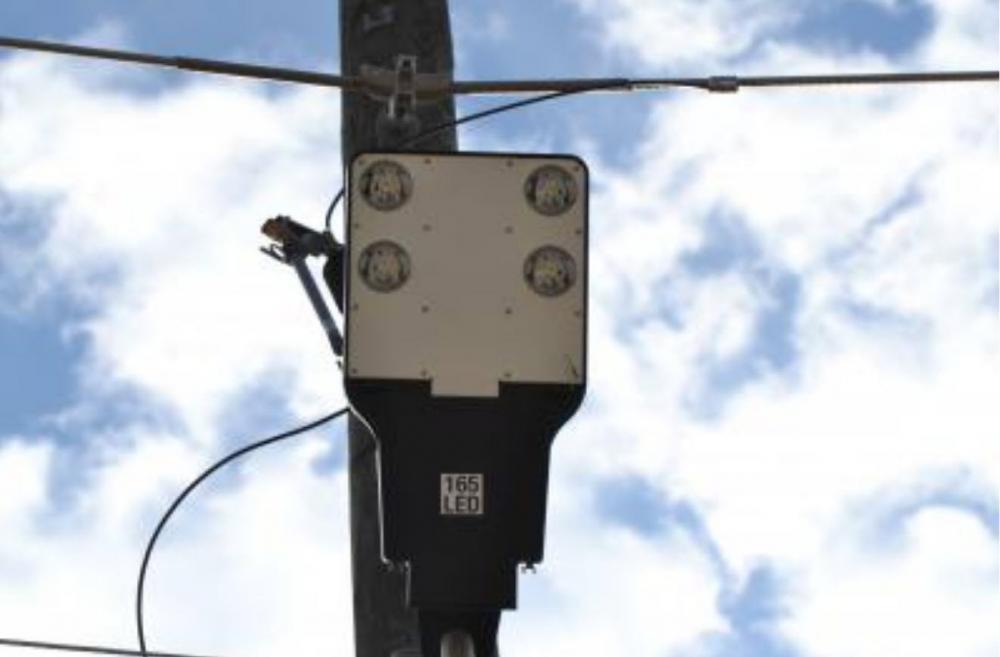 | | |
| --- | --- |
| Header | LED OFFSET ROADWAY |
| Style | OFFSET ROADWAY, SMALL & LARGE |
| Uses | RESIDENTIAL, GOVERNMENT & COMMERCIAL |
| Fixture Color | BLACK |
| Light Source | LED, 4000K CCT |
| Light Output | APP. 16,300 - 24,100 LUMENS |
| IES Light Pattern | WIDE |
| Availability | STOCK |
| Pole Options | WOOD, NEW OR EXISTING - STOCK |
|   | ROUND TAPER FIBERGLASS - APPX 30' ABOVE GROUND - STOCK |
|   | FLUTED CONCRETE - 30' ABOVE GROUND - SPECIAL ORDER (6-8 WEEKS) |