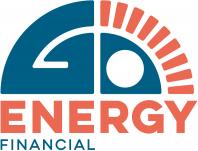 Go Energy Financial Credit Union is a full-service credit union whose services have been available to GreyStone Power members since 1996. With locations in Dallas, Tucker, and the GreyStone office in Hiram, Go Energy Financial provides a complete array of financial services, including home and auto loans, checking/savings accounts, and IRAs. With employees dedicated to being the Best Part of Your Day, Go Energy is driven to give you control of your financial future!
HOURS:
8 a.m. until 5 p.m. Monday through Friday, excluding holidays.
HOW TO JOIN:
Go Energy Financial services are available to anyone who lives in the GreyStone Power service area! Membership applications can be completed at any Go Energy Financial branch as well as online at goenergyfinancial.com.
CONTACT:
To find out more, call 470-514-3000 or visit your local branch. You can find more information at goenergyfinancial.com.
Stop Wasting Your Energy Dollars!
Finance your energy efficiency home improvements with a HomePlus Energy Loan from Go Energy Financial Credit Union and GreyStone Power.
Click here to learn more or apply now.
Go Energy Financial is federally-insured by National Credit Union Administration. We do business in accordance with the Fair Housing Law and Equal Opportunity Credit Act.
For more information, visit www.ncua.gov.